Shopify
.
This platform will contain a front-end dashboard and we also help you select a theme for the dashboard site.
The best part is that you'll do it without programming anything. If you are not a coder, you will be able to follow the course without any problems.
Where to install the plugins to create your platform like Shopify?
You need to open the Network Admin > Plugins and click Add New to upload the premium plugins or install the free plugins.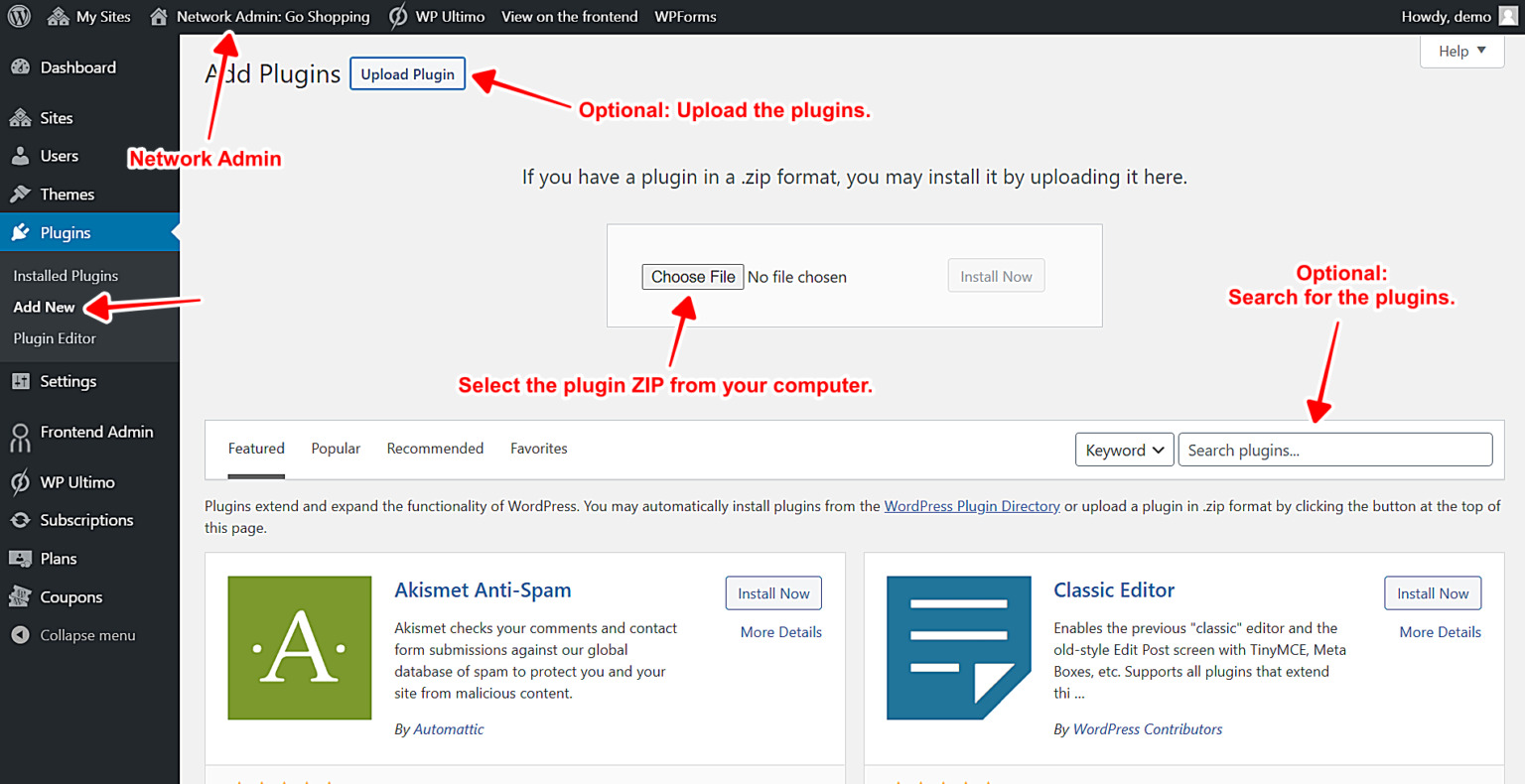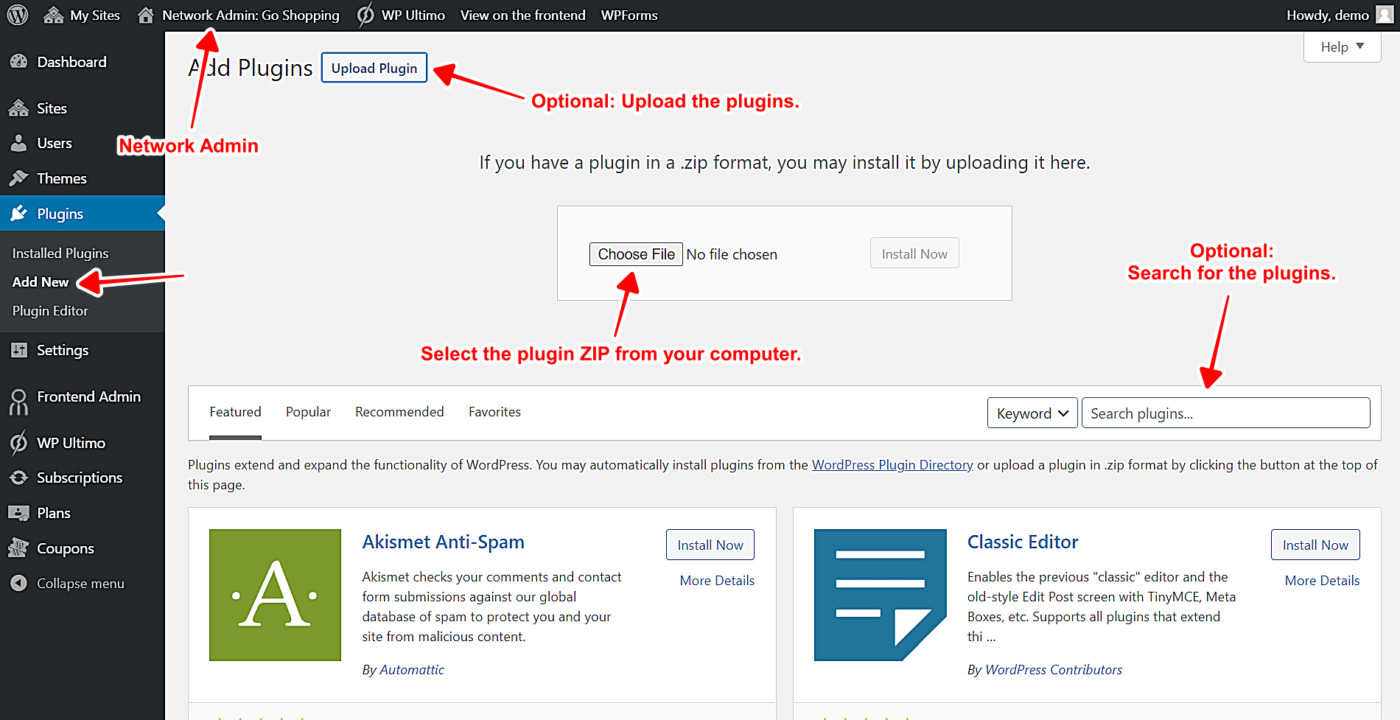 Here we detail the list of plugins you need to install and activate on the Network Admin and the links to download them:
---
1- WooCommerce


WooCommerce is a free plugin to easily create and manage online stores. It's highly customizable and allows integration with other plugins, payment gateways, etc.
WooCommerce provides all the eCommerce features that you'll offer in your platform, including the ability to create a product catalog, set up taxes, shipping, payment methods, sales stats, coupons, dispatch orders, etc.
This plugin must be installed and activated network-wide.
---
2- WP Ultimo

WP Ultimo provides the billing features to charge your platform users for their sites, automatically create a website in our platform for each customer when they sign up, restrict the site features based on their membership plan, and manage the billing for our platform including discount coupons, renewals, etc.
This plugin must be installed and activated network-wide.
---
3- WP Frontend Admin
With WP Frontend Admin, you can create a frontend dashboard using your own template, color scheme, and brand.
Basically you can create a custom dashboard using any page builder like Elementor and display the administration features with a shortcode, so you have full control of the dashboard.  WP Frontend Admin allows you to remove unnecessary elements to simplify the pages and forms, edit texts live, hide notices by other plugins or themes, etc.
This plugin must be installed and activated network-wide. So you need a license for unlimited sites.
WP Frontend Admin has a free trial period, so you can use the premium plugin on your website and follow every lesson in this course without paying a cent.
4- Ocean WP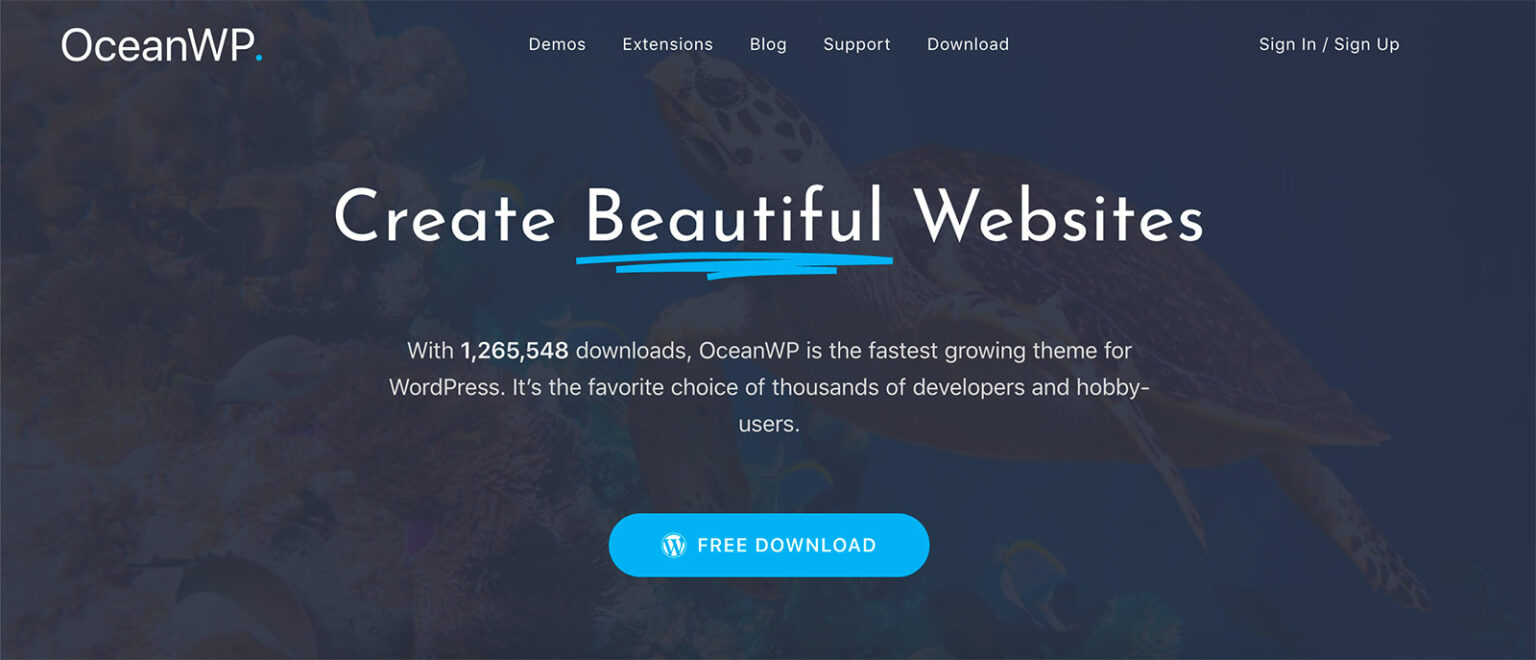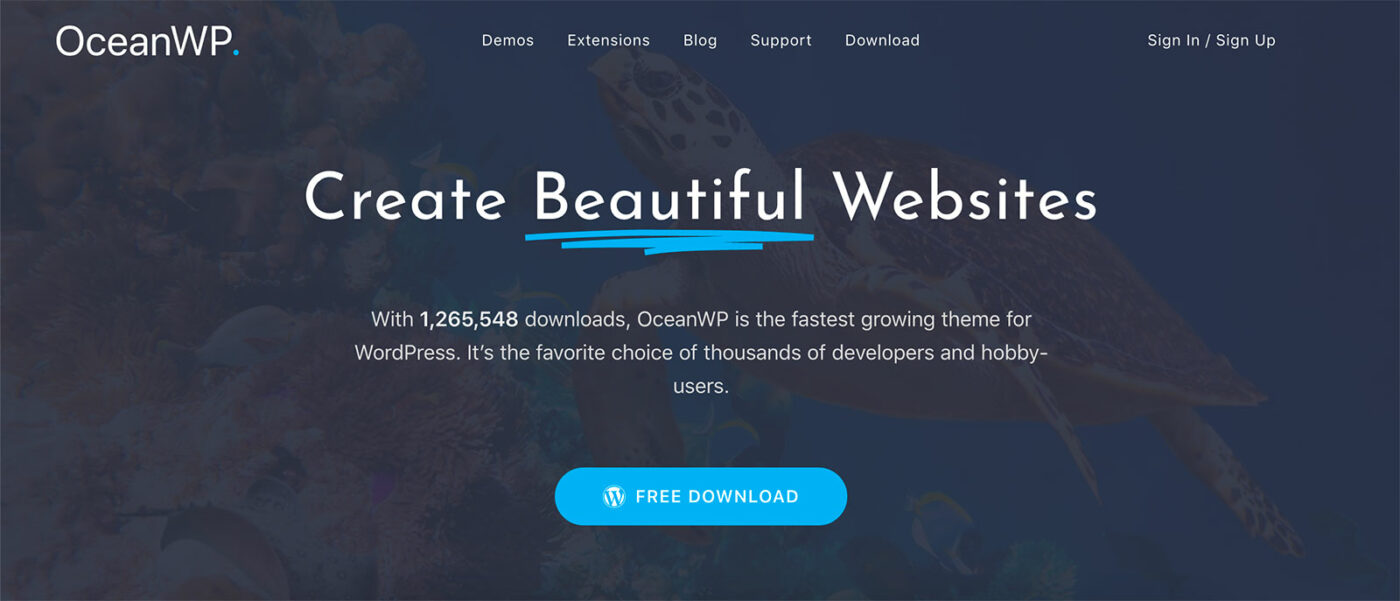 This is a free WordPress theme that allows complete customization.
You'll use this theme for your dashboard site (your customers will not use this theme for their stores, this is only for your frontend dashboard pages).
This theme must be installed and activated network-wide, but it will be activated on the dashboard site only.
Important: Elementor dashboard designs
We have created frontend dashboard templates for the OceanWP theme and for the Elementor free plugin. You can use either of the two options.
You will notice that throughout the course, we use OceanWP to create and configure the frontend dashboard pages, but if you prefer, you can perfectly use Elementor.
Here is a tutorial where you can learn how to import and configure Elementor templates to create a much more customized frontend dashboard.
---
5- Ocean Extra

This plugin creates an administration panel for OceanWP that allows you, among other things, to import settings. We will make this very easy for you because we'll share the theme settings with you so you can import and replicate what we are doing in the course.
This plugin will be activated on the dashboard site only.
---
6- Elementor free

You'll use Elementor to easily create the pages on your marketing site, for example, the homepage, pricing page, about us, contact pages where we will show our platform to the world.
This plugin will be activated network-wide. You will use it on the marketing site to create your own landing pages and your real customers will use it on their stores to manage their public pages.
Optionally, you can use Elementor to create your frontend dashboard.
---
7- WP Menu Icons

This plugin will help you improve the appearance of the menu for your dashboard by allowing you to add icons to the main menu.
This plugin will be activated on the dashboard site only.
---
8- Shortcode in Menus

With this plugin, we can show shortcodes as links in the main menu of the front-end dashboard. We will use it to display the logout link, link to view the site of the current user, etc.
This plugin will be activated on the dashboard site only.
---
Now you're ready to start creating your platform like Shopify!
Once you install and activate all these plugins on your site, you can continue with the creation of your online store platform.

Here we show you the list of plugins you'll use to create a platform similar to