Here's what our customers think about our plugin
Exactly what I needed
Worked perfectly and their support was quick to reply to my questions for the pro version.
Robert Seitzberg
Awesome !
Perfect for my site and Great support
hdm
Beautifully clever, use and easy to implement in 100+ ways
I had no idea of this plugin before but once I tried, I fell in love. Many people have no idea how powerful this is for developing sexy client backends. It's so easy to use and they've clearly thought of all the little details it takes to build a nice backend. I love how easy they made it for even non-devs to use. Great job you guys! Buying the lifetime option was the best decision ever!
Johnny Nguyen
Powerful plugin, Great support 🙂
This plugin has so many features to create the application, custom dashboard without codding and the platform. They have a awesome team. They have helped me every time. I love this plugin and their theam. They are the BEST. Thank you again for your awesome plugin 🙂
Hovo
Great Plugin, Great Support & Team..Saved Me!
I have been looking for this plugin …well I was hoping for this plugin and then I finally discovered WP Frontend Admin. This plugin has saved me a lot of time and heartache. Thank you team for your top notch support and quality plugin.
kevinlampron916
I created a beautiful customer hub with this product!
After trying several similar products, I settled on using WP Frontend Admin for my WaaS site. This plugin allowed me to create an amazing customer hub that loads fast and looks great.
Albert Chosky
Convenience, easy and very usefull
I love this because its convenience, easy and very usefull. Even the support is great too ????????
Ijmal Akbar
Perfect plugin, perfect support and amazing people!
So. I work for a non-profit organisation in Switzerland. We wanted to have a website to connect our members and to allow them to share documents. And now I use the WP FRONTEND ADMIN plugin to display my media library in the frontend to create a user-friendly ''file sharing'' platform. It's easy to use, clean and straight forward. I had been looking for a plugin with these funtionalities for a while. And I was really excited when I came across this great product. I bought the premium version and went to work. As expected the plugin covered all my needs and more. But unfornately, I had a few problems getting the plugin running as I needed it to. I tried a few things but I failed. So I contacted the support team. And the help I got (from Jonathan Gomez) was amazing. He was really patient and professional. And in a matter of a few days I got everything running thanks to his help. Great work guys!
Nicole Seiler
quick and easy
We looked already a long time to bring some specific parts of the admin-pages to the front end, to allow (less IT-experienced employees) do to quickly minor changes. Perfect for that goal !
Koen Michielsen
best plugin ever
wpfa is the best plugin and solves altoist everything in the website ,and the support team is supercool , they dont just reply faster, then also bring the solution faster . their action speaks , I recommend this plugin
Deepak Chandar
Beautiful plugin, amazing execution and attention to details
This plugin fits many specific uses and I love that the author clearly ran into every obstacle before we did. Every little issue I MIGHT have had, this plugin beautifully overcomes. I can't say enough about it. Love the plugin and so happy I bought the unlimited lifetime license. It's been a joy to play with this for 2 months now.
treeflips
Very powerful plugin for bringing backend to frontend
It is very easy to move backend to frontend without a code, and you even can hide fields you don't want by click and change wording directly with very good UI.
Rong-En Lin
AMAZING SUPPORT
The plugin is solid. If you want to display post types on the front end, or only allow people to view the post types they've created, or edit with gutenberg on the front end, this will let you do it all. What they don't tell you (or at least what they try to hide from you) is how secretly amazing their support is? I'm not joking. Like… I messaged these wonderful people at very strange hours and surprisingly got a reply, and if they weren't open at the time I needed help, they got back to me within a few hours and always fixed my problem. They even helped with integrating another plugin I was having issues with when it came to it displaying on the front end. They're seriously awesome, all of them. Thank you Jose and Marlene!!!
judahorion
Well done!
I think this is good product, it does what I expected.
Hugh Le
Super Intense!
Great Plugin a little tricky to get going but wow what power. Great support for the product as well.
Paul DiCecco
Works Well ... Very Pleased.
I downloaded the plugin just a few days ago and I have to say I am very impressed. It works well and delivers on all its promisies.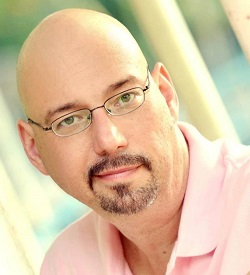 Lionel Poizner
Perfect !
nothing to say, works like a charm on WP 5.5 !
Lionel Blondeau
Incredibly useful plugin with great support
This is one of the most useful, perhaps the most useful, plugins I have used so far.
Getting the ability to give the user to add and edit data from the frontend is invaluable. This multiplies sales and earning opportunities.
If you want to enter data for your user, for example e-shop, and edit it later, thanks to another plugin WP Sheet Editor of this company, you can do it much easier and faster, saving time and money, with additional user satisfaction due to very fast.
So, this is my delight about the usefulness of these two plugins.
When it comes to functionality, appearance of the obtained frontend pages, the ability to edit the appearance of pages from WP admin that appear in the frontend (eg Orders, Users, Products, etc.) and on which the user works input / editing, I am very satisfied.
Finally, when it comes to support, I received an answer to all the questions I asked within a maximum of 15 minutes (support is 18 hours a day, 5 working days), regardless of the fact that many of these questions are explained in the documentation.
MY RATING IS NOT 5 BUT 10 STARS, BUT 10 STARS, UNFORTUNATELY, DO NOT EXIST.
edinbrankovic
I loved it!
It's amazing.. Hope you continue with the great work!
Yamil Insaurralde
Front end admin
Very good plugin. Saved me heaps of time compared to using something like ACF. Jose is a top notch developer and is very supportive. Thank you WPFE
Noel Williams
best plugin i ever used- they have all solution built in with wpfa
the best plugin I ever used- they have all solutions built-in with wpfa, and amazing support, I've never seen a "no" from their support, they always solve each and everything.thank you for the amazing plugin
deepakdcc
Simplifying Frontend Dashboards with WordPress
WP Frontend Admin makes creating dashboards ridiculously easy. If you are looking for similar solutions, stop and try it out. Chances are you'll come back here to write a 5-start review yourself.
Abhijeet Deshpande
Fantastic Plugin and Support
The team will go above and beyond to make sure you're taken care of! Every time I've had a question or concern, there is someone on live chat WAITING to speak with me. In 10 years of development I can count on one hand the Plugin providers that I've been impressed by. WPFrontendAdmin is at the very top of that list! Kudos to the team for a great product and even better support!
risepage
It is great plugin.
It is a great plug-in to embed backend page to front-end.
Ankit Kumar
Great plugin and awesome support
Great plugin and awesome support
Marco Stella