Text Guide
An interesting way to get new customers for your platform can be offering WP Ultimo discount coupons.
Your early customers will have extra motivation if you offer them a good discount.
While building your platform, a discount coupon can be handy if you want to test the sign-up workflow without making real payments during the development of your platform.
That's why we show you how to create discount coupons in WP Ultimo. Just follow these steps:
1- CREATE A NEW COUPON
Open the Network Admin dashboard.


Go to Coupons, where you'll see the coupons list.
Click the Add New Coupon button.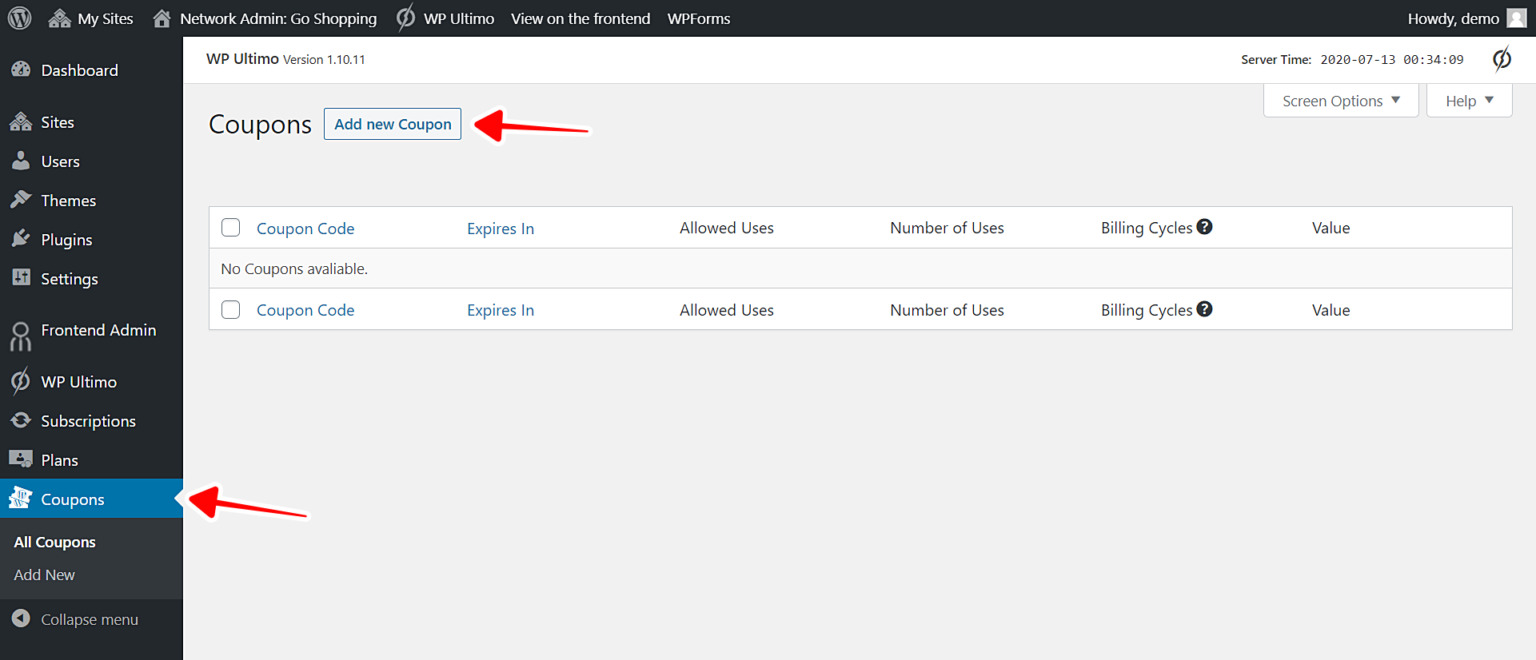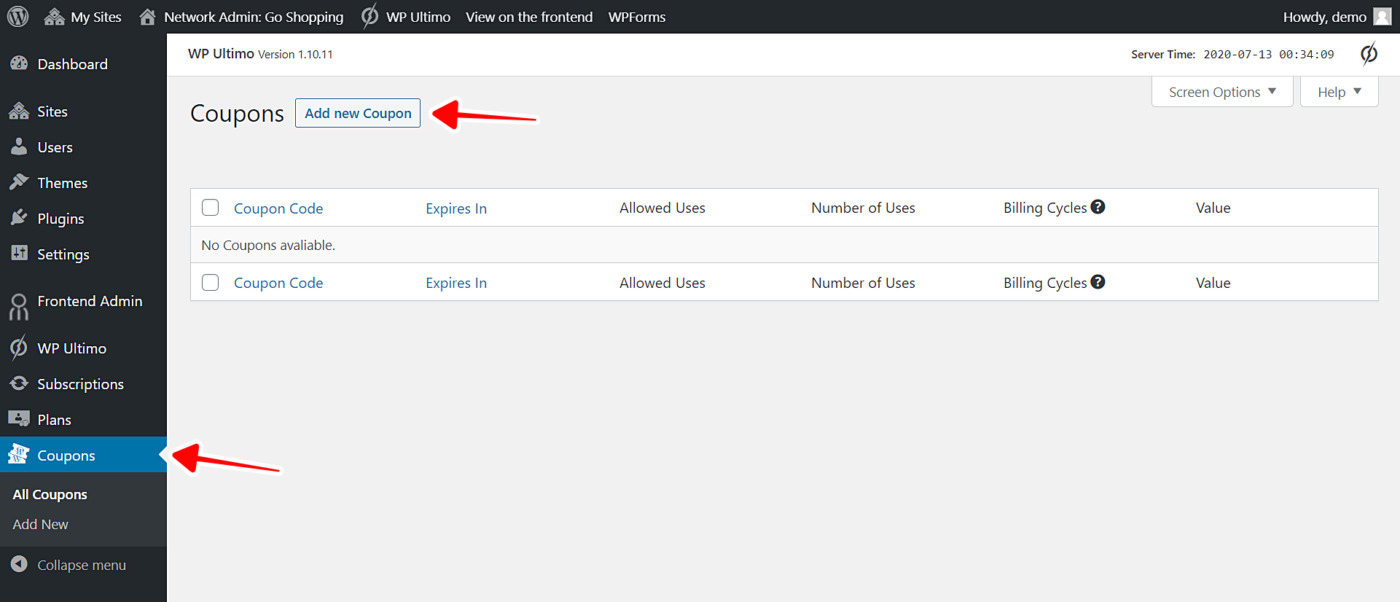 2- SELECT THE COUPON GENERAL SETTINGS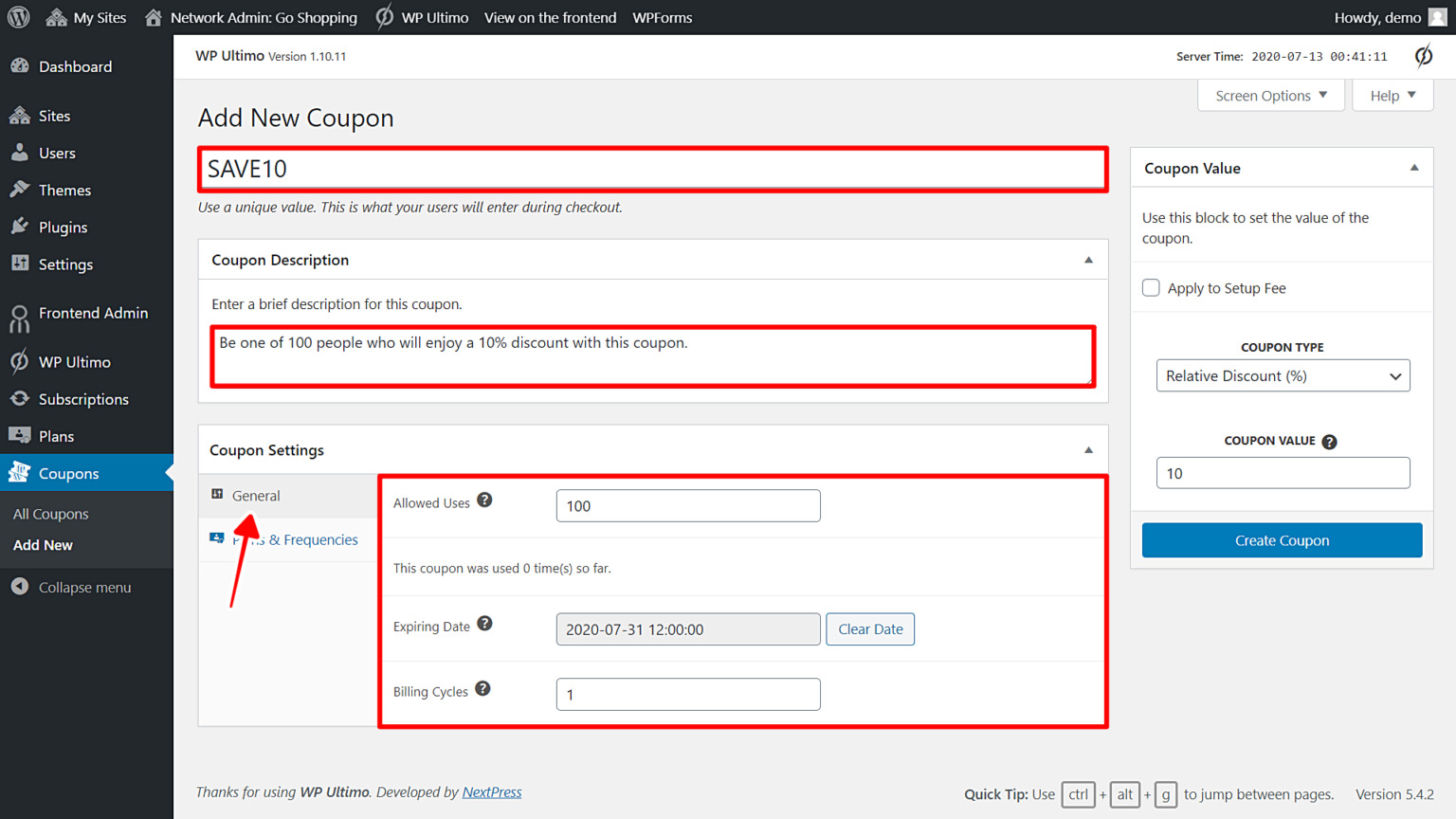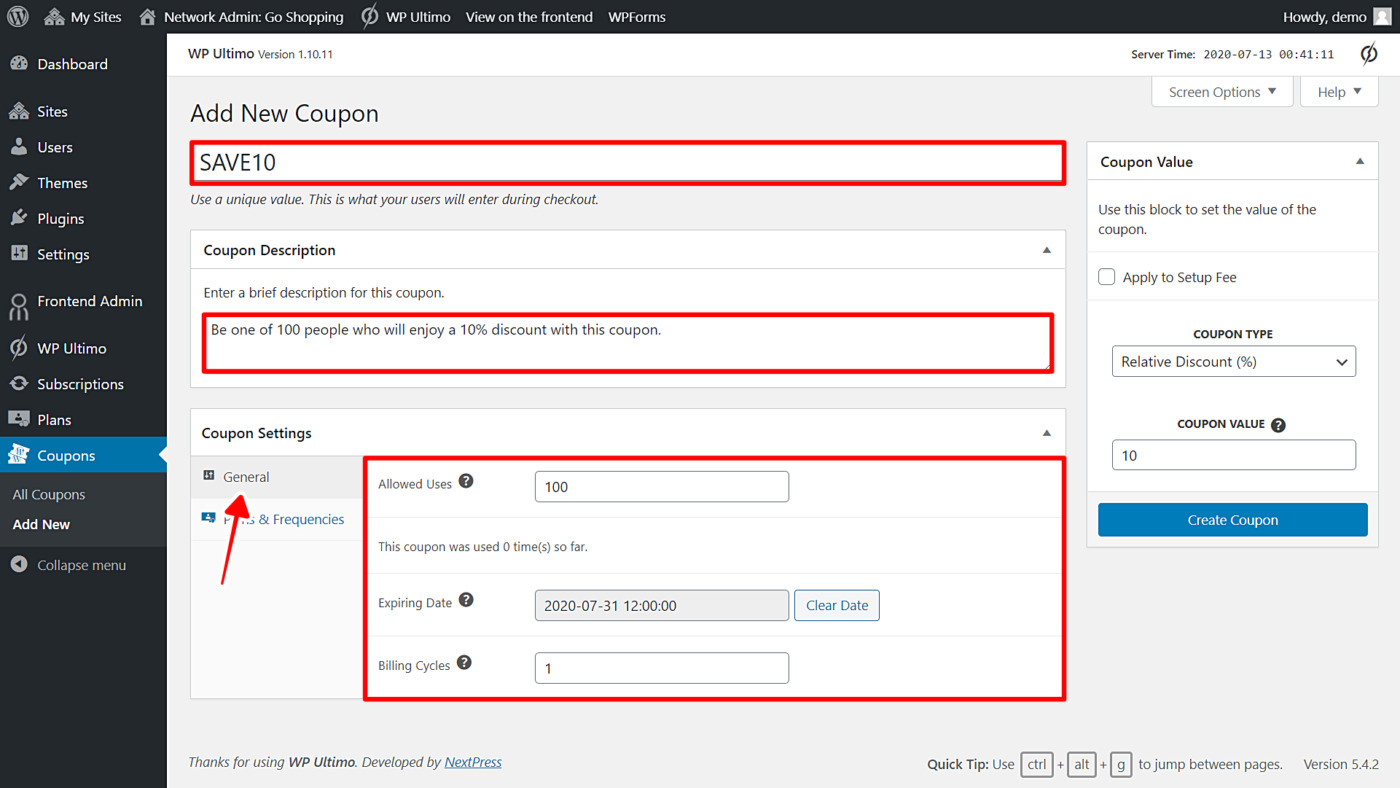 In the Add New Coupon form, select the following values to create a new coupon:
Add New Coupon: Enter the coupon title. SAVE10, for example.
Coupon Description: Enter a brief description of the coupon.
Go to Coupon Settings > General and select the following values:
Allowed Uses: Enter how many times this coupon can be used.
Expiring Date: Use the date selector to define until when the coupon can be used.
Billing Cycles: Enter how many times a user can use this coupon. If you set it to 0, the uses will be unlimited for a user.
3- SELECT THE PLANS, FREQUENCIES, AND VALUE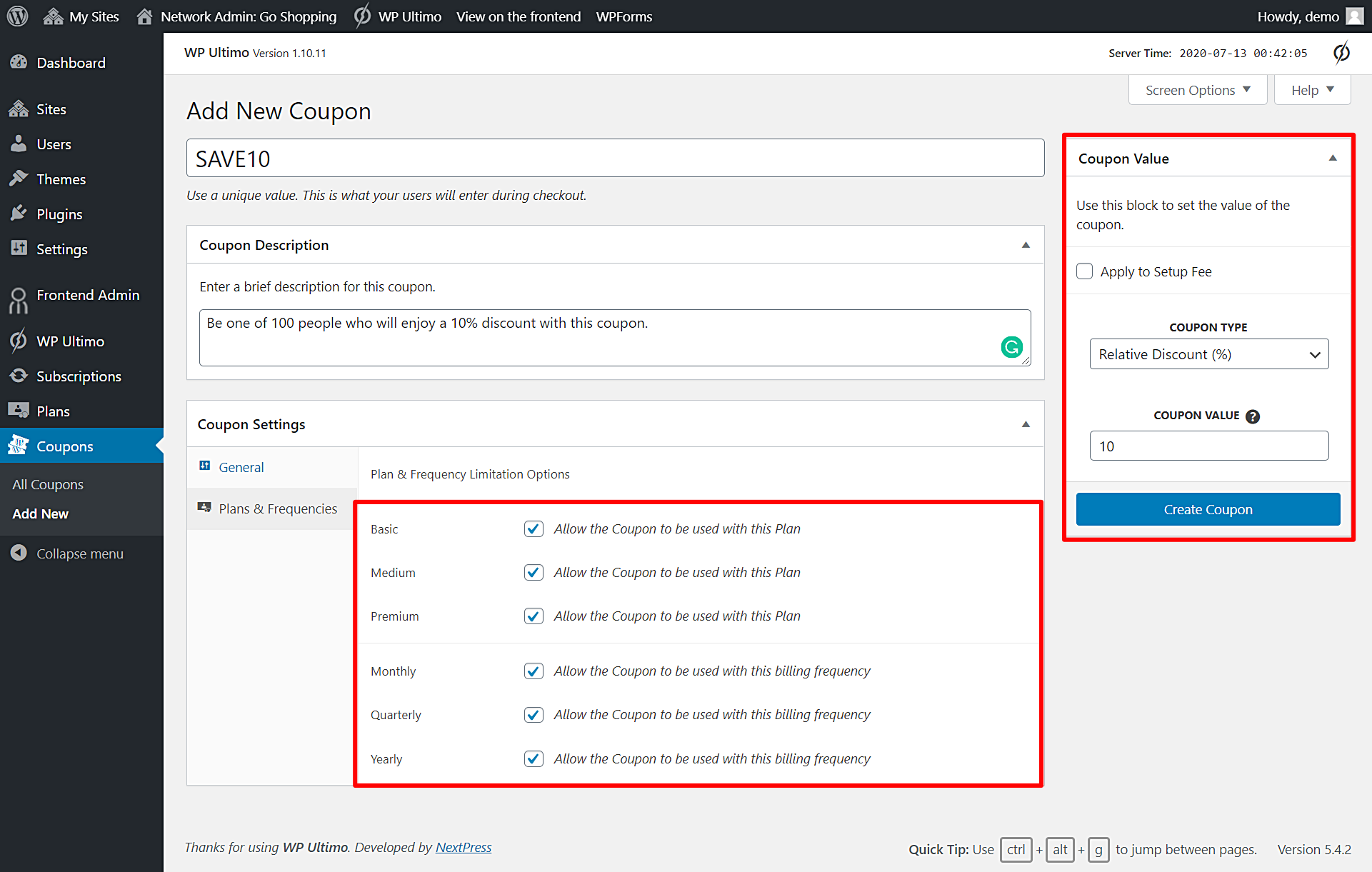 Go to Coupon Settings > Plans & Frequencies.
In Plan & Frequency Limitation Options, you can select for which plans and payment frequency this coupon will be enabled.
Once you select that, move to Coupon Value, and select the following values:
Apply to Setup Fee: Mark it if you want this coupon to be appliable to the membership setup fee (if you defined one on your membership plans).
Coupon Type:

If you want to discount an exact amount (10 dollars, for example), you can select Absolute Discount ($).
If you want to discount a percentage (10 percent, for example), select Relative Discount (%).

Coupon Value: This will depend on what you selected in the previous field. Enter the discount amount or percentage.
DONE!
The discount coupon has been created, and you can repeat these steps to create other coupons. Now you can use the coupon to see how the sign-up process works.