In this post, we show you how to set up the dashboard templates we offer with the Standard and Platform plans.
First of all, you need to download the template file and unzip it on your computer.
1- OceanWP Templates
To set up the OceanWP templates, you need to use the Ocean Extra plugin.
On your front-end dashboard site:
Go to Theme Panel > Import/Export
Click Choose File
Select the .dat file on your computer
Click Import Settings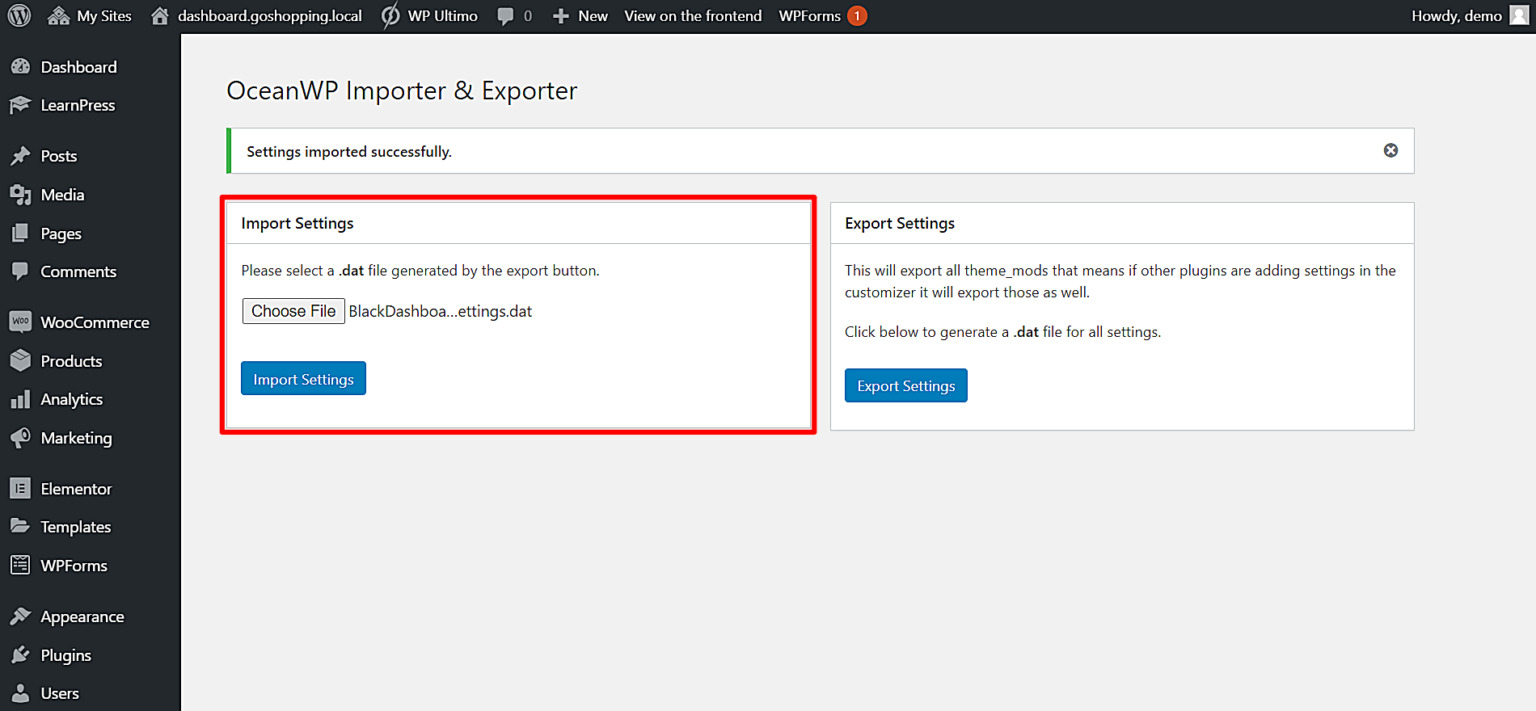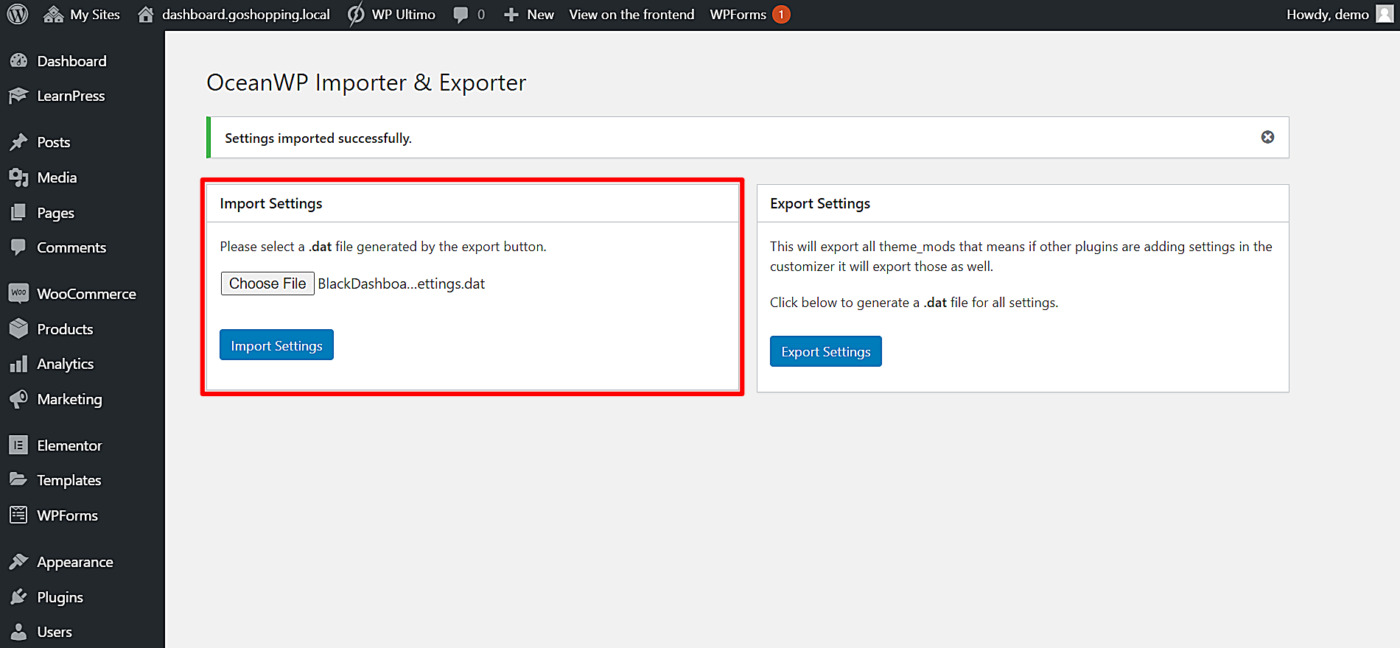 Once the settings are imported into your site, you can do this:
Go to Appearance > Customize and change your site logo
In case you need to edit the menu icon preferences, go to Menu and edit the icons. For example, you can hide the text from the menu items.
2- Elementor templates
The Elementor templates are completely customizable and easy to insert into the pages.
You just need to follow these steps:
Download, install and activate the Elementor – Header, Footer & Blocks Template plugin for the entire network.
Create a new page on the front-end dashboard site.
Follow the steps on this tutorial to insert the template.
Enter the WP Frontend Admin shortcode of the wp-admin page you want to display.
Click Preview.
Hide unnecessary elements, change texts, etc.
Publish the page
This is how the page will look in Elementor before you preview it.
IMPORTANT
There are some templates such as Elementor 1, Elementor 3, Elementor 5 and Elementor 10 that don't use a nav menu. In these cases, you need to configure the icon links on Elementor to link to the right pages.
Also, in the mentioned templates, you may need to create pages with multiple wp-admin content, wich you can do following this tutorial: Display Multiple WP-Admin Sections On the Same Page