Security is key for our WordPress sites. No matter if we are in the e-commerce industry, have blogs with thousands of readers each month, create great contents for our visitors to enjoy, we have thousands reasons to protect our sites from hackers and people who want to harm our reputation by stealing our sites and sometimes even our money.
Of course, for hackers to get access to our sites, there must be simple patterns they follow, and our wp-admin URL is one of them. If our site's wp admin page, like all others, has a "www.example.com/wp-admin" URL, it'll be more vulnerable than if you have a customized login URL. This is something that may allow or pause hackers' attempt to access our website without our permission.
That said, we want to show you how to secure your site by customizing your wp-admin URL.
By default, you're not allowed to customize your wp-admin login URL.
If you go to Settings > Permalinks and scroll down to the Optional section, you'll see that the WP Admin slug field doesn't appear among the options you have.
These are the only optional fields you have by default, not counting other fields created by the plugins you've installed:
Category base
Tag base
Product category base
Product tag base
Product attribute base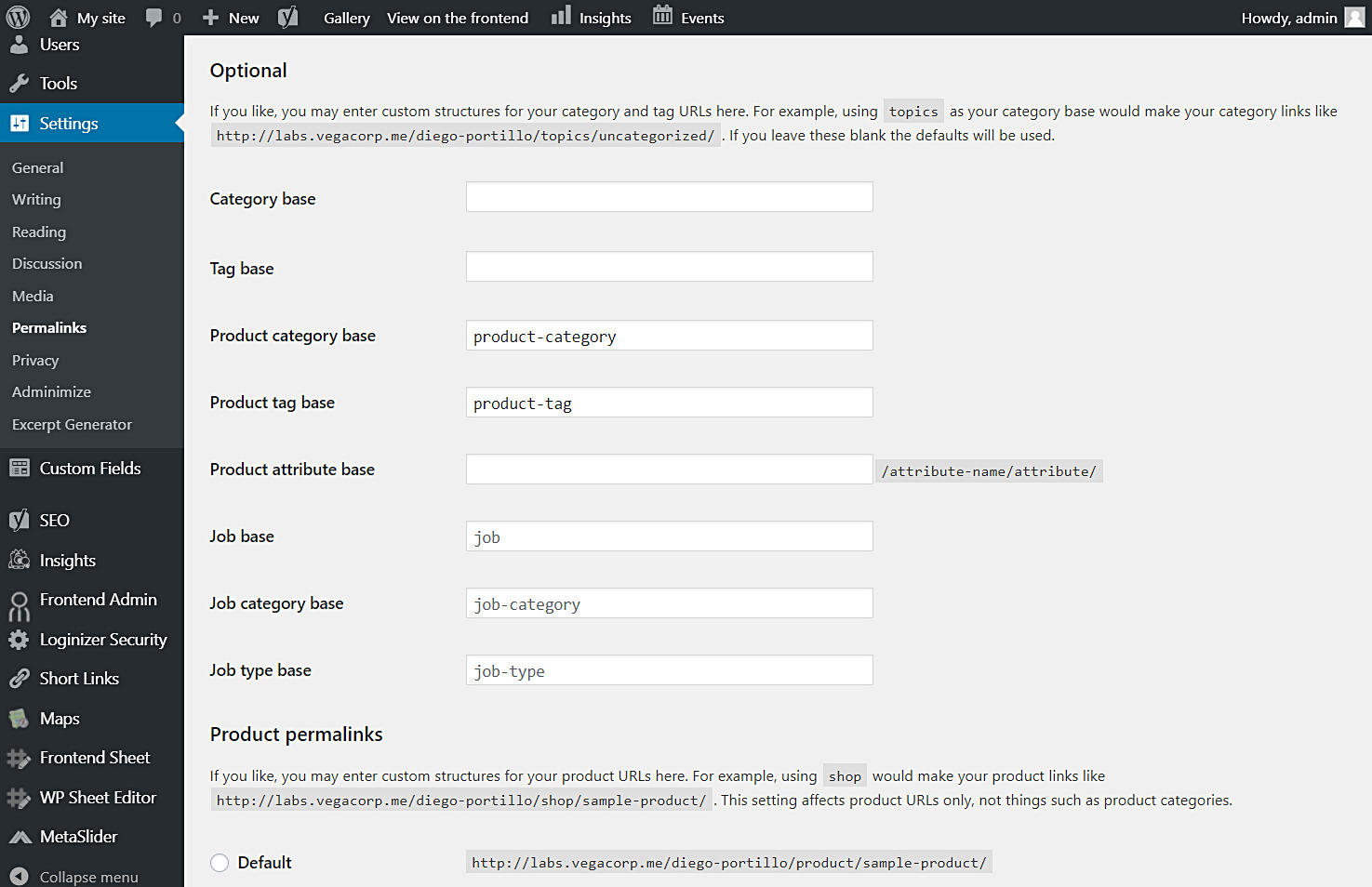 Therefore, if you want to change the WP-Admin URL, you'll need to install a plugin that allows you to do that.
Install HC Custom WP-Admin URL
For this tutorial we'll use the HC Custom WP-Admin URL. You can get it here and then upload, install, and activate it on your site.
Once you install and activate the plugin, you'll see that the WP-Admin slug will be created and appear on the Optional section of your Permalinks menu.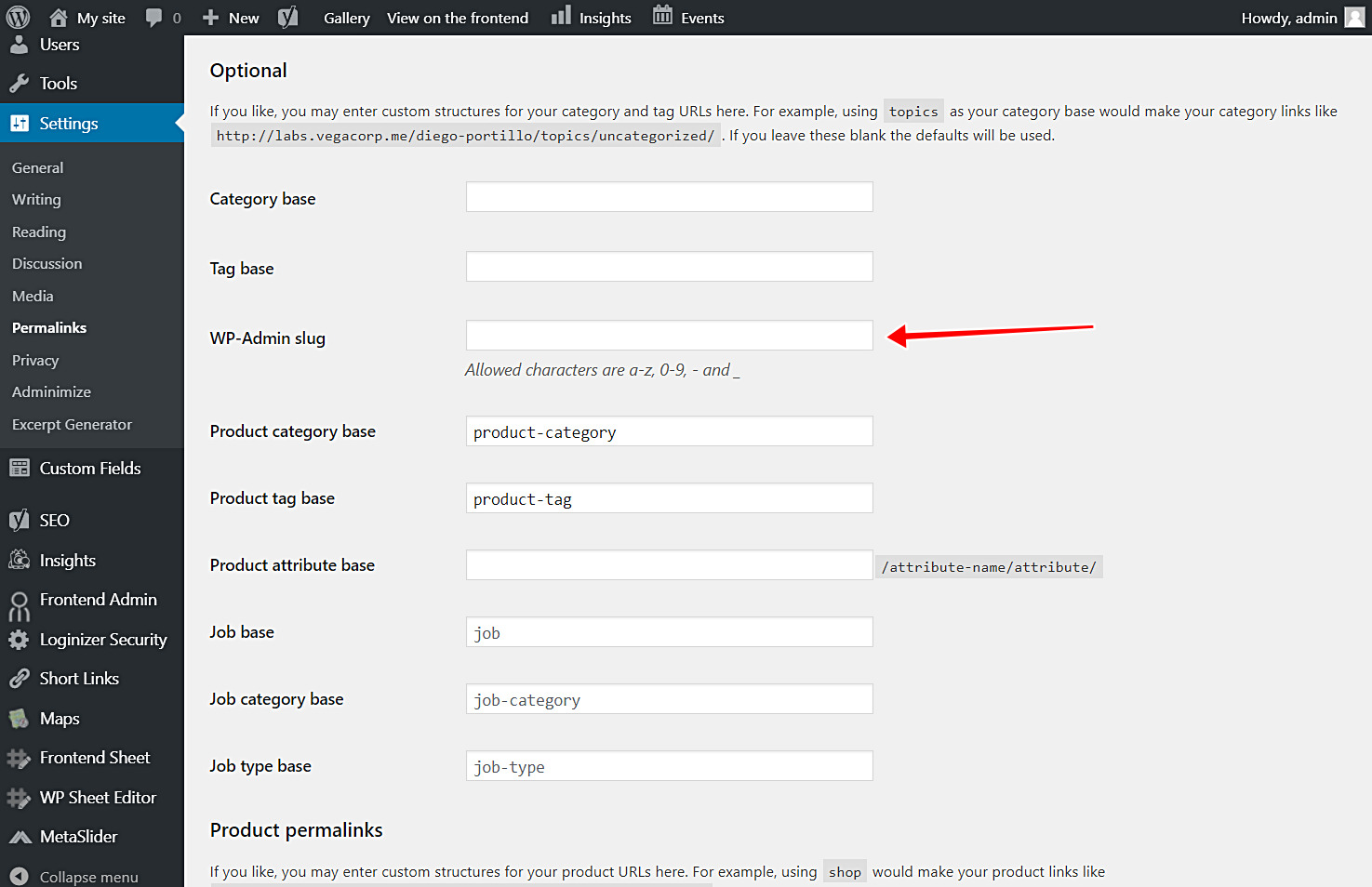 Set the new WP-Admin Slug
Now you just need to enter the customized slug. It's not going to be /wp-admin anymore, but you can customize it as you wish. In our case, we'll use the two words rice and beans just as an example, so our site's login URL will be like this: "www.example.com/rice-beans".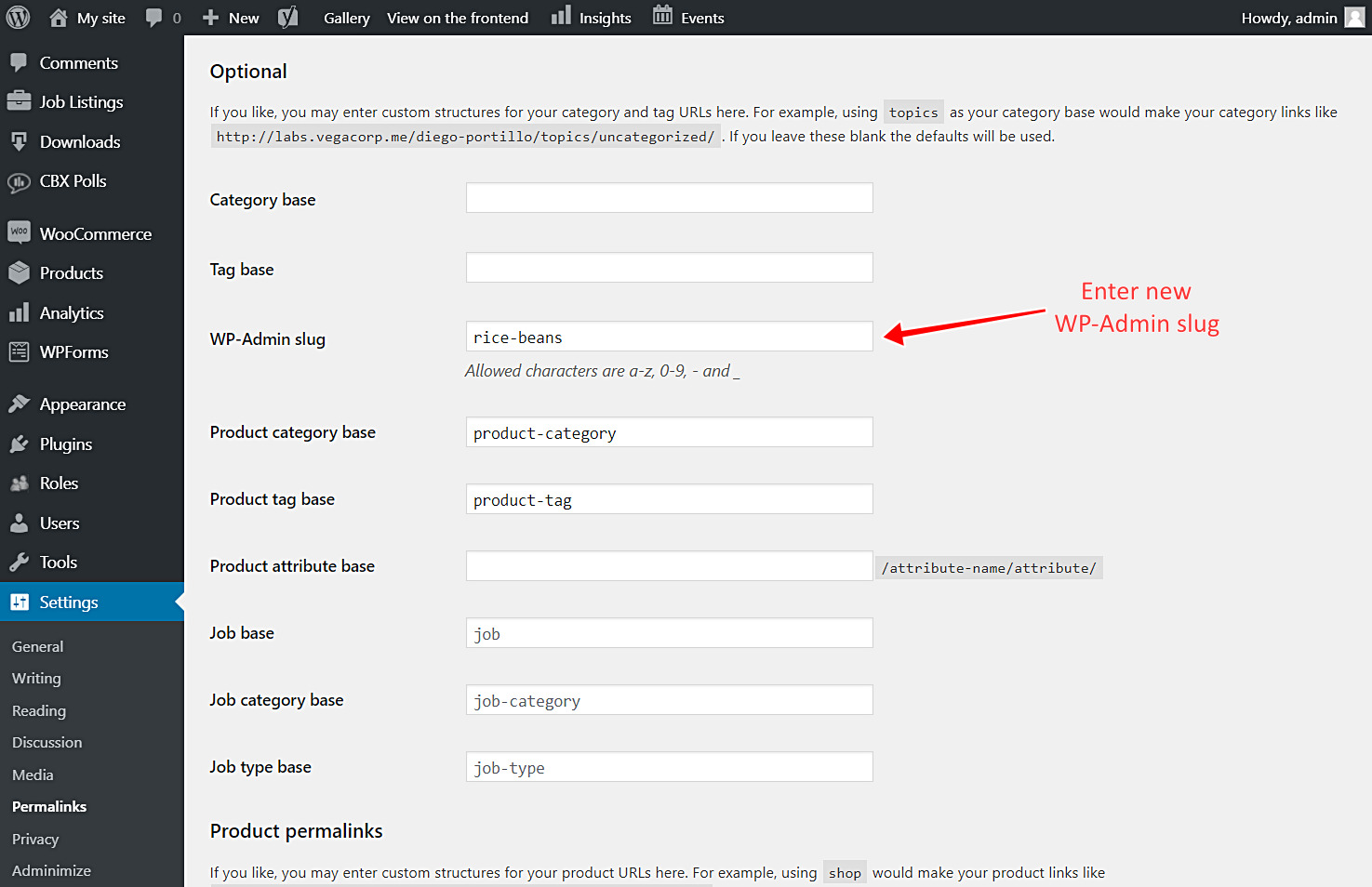 Once you have entered the new WP-Admin slug, you just need to scroll down to and click on Save changes to apply the modification you've made.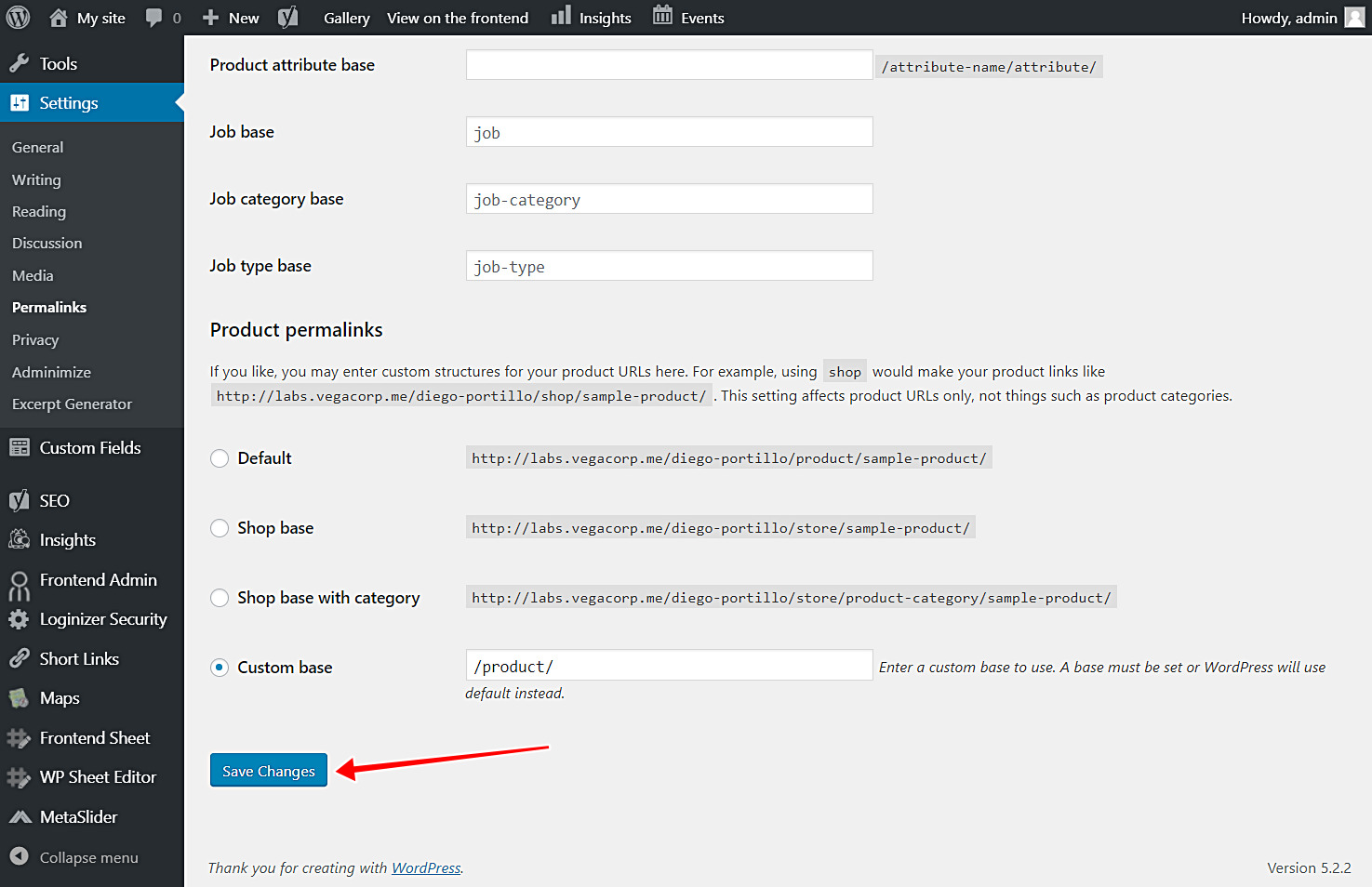 Enjoy your new login URL
Finally, you can log out and see your new wp-admin page. It will no longer be wp-admin, but will show the slug you've set.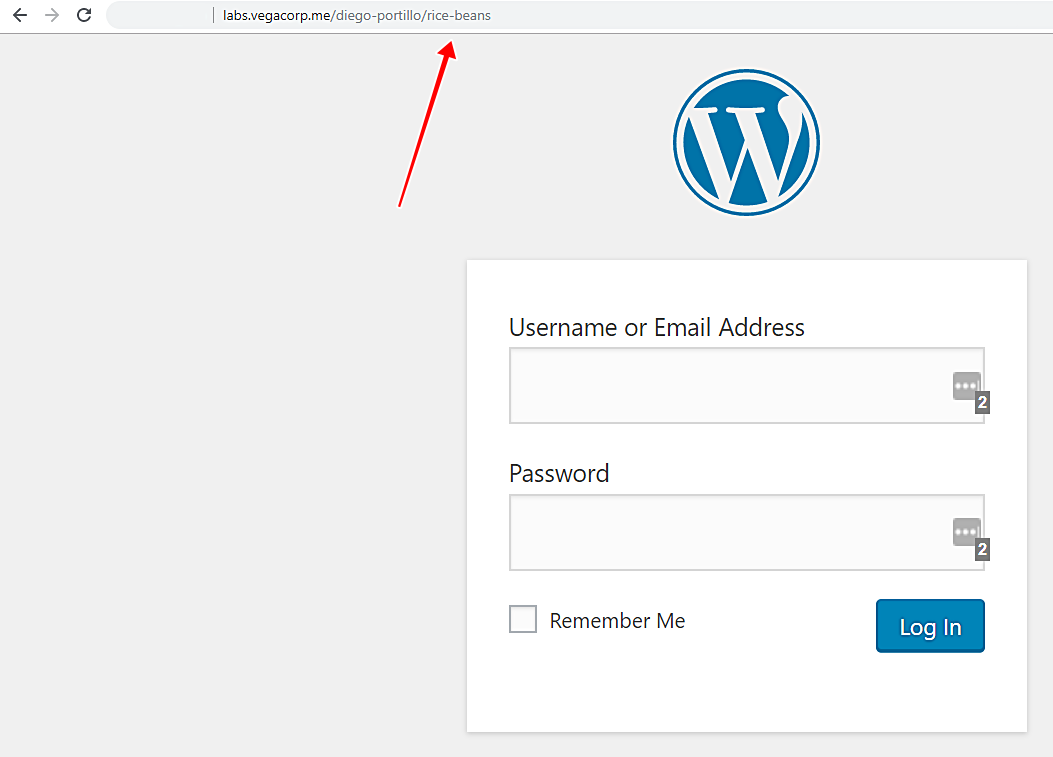 This will make your site secure and your data and money will not be in danger of being stolen anymore. Your site's security is worth it, and it doesn't take too much time. You can do it in less that five minutes.