Here you can see all the WP Frontend Admin features that will help you make money with your WaaS or Web Platform using WordPress Multisite.
Sell memberships using WP Ultimo
You can integrate WP Frontend Admin with WP Ultimo to sell membership plans and earn money with your multisite platform or web app. Stop sending your clients to pay for third party apps and build your own platform and sell your own membership plans.
For example, you can charge people for their sites or company accounts, and let them access your platform features in the frontend dashboard.
Restrict Features Based on WP Ultimo Plans
You can restrict dashboard features based on the WP Ultimo membership plan.
For example, you can create Basic, Medium, and Advanced plans with WP Ultimo, and you can choose which plans will have access to a specific frontend dashboard pages.
Make more money using our upgrade system
This is great for freemium platforms or platforms with multiple plan tiers because our plugin can restrict features based on the membership plan and ask people to upgrade to higher plans.
You can create different versions of the dashboard pages for each membership plan, where each version shows different elements and options, and our plugin can automatically show the right page based on the plan of the user.
Also, users with a lower membership plan can be redirected to a beautiful upgrade page that you can create with a page builder, to purchase a higher plan.
Sell domains using WP Ultimo
Our plugin supports WP Ultimo completely and you can allow your users to buy custom domains and configure them in the frontend dashboard.
Note, the frontend dashboard will use your platform domain, and the custom domain would be used in the public pages of their sites.
Allow users to manage plans and domains
Use a simple shortcode to display the WP Ultimo account page on the frontend so that users manage their accounts easily.
They will be able to:
Manage their membership plans
View their billing history
Change their custom domain
Etc.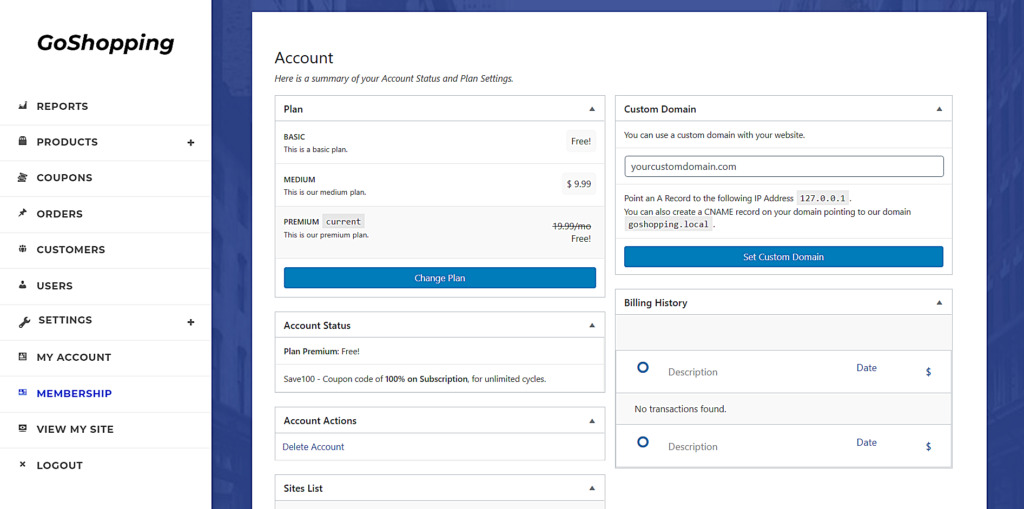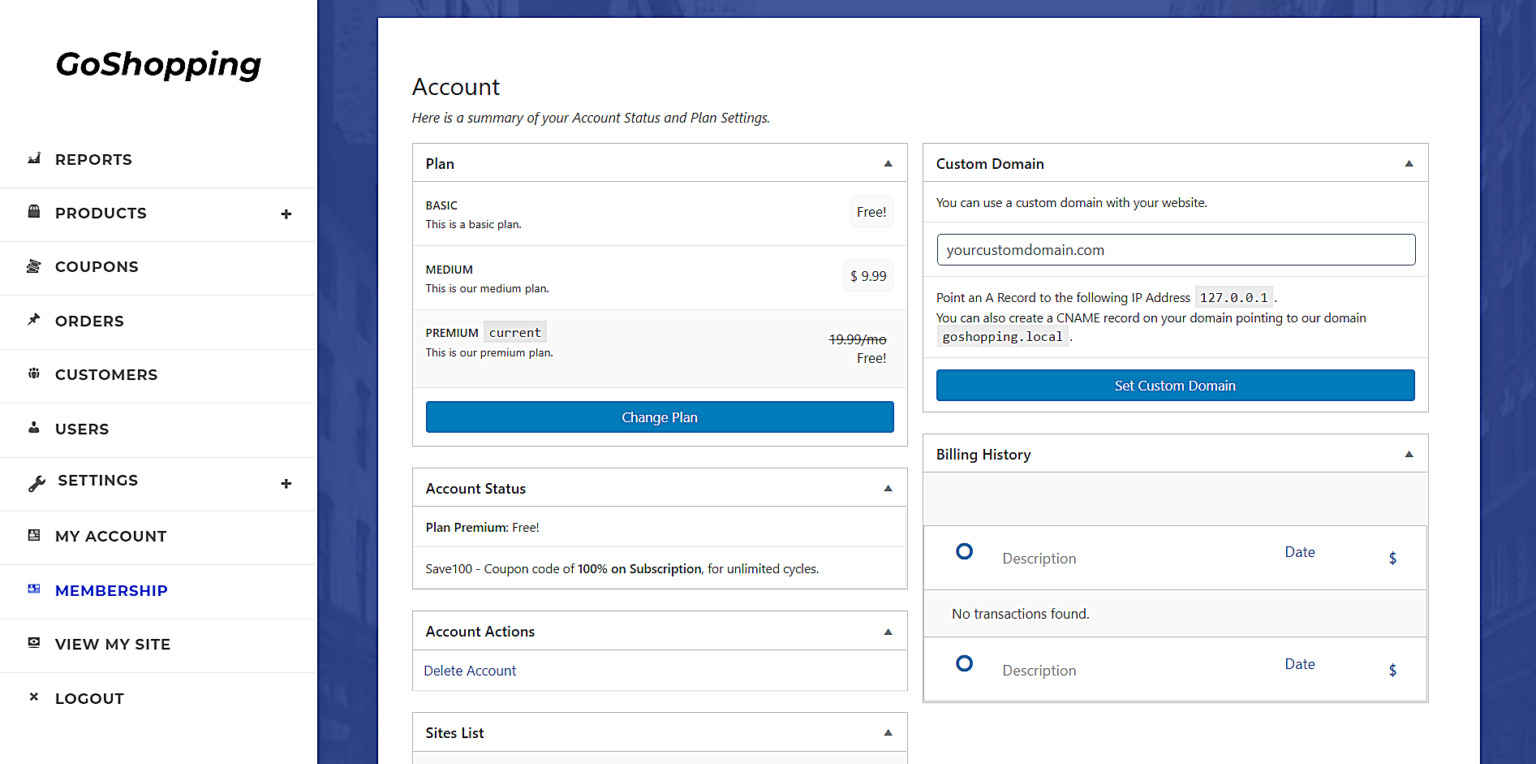 Start earning money with your own web platform