Suppose you're leading a community of novel readers. Each of them has their own opinions on the novels all of you're reading this month. Therefore, you want to create a space for them to express their opinions and viewpoints.
For this, you need to allow post submissions on your frontend so that they can write post-entries that you'll check and publish later. That way, your page will be constantly fed, and your visitors will have something to read each time they come to your site. Besides, your community members will feel great to see their opinions published in your blog.
In this entry, we're going to show you how easy it is to allow post submissions on the frontend. You need to install the WP Frontend Admin plugin.
You can get it here:
Try plugin for free
You can try the premium plugin on your website for free for 7 days.
---
In a few words, this plugin helps you display admin pages in the frontend with just one click. In this case, you'll display your posts page so that your visitors are allowed to submit posts.
1- CREATE A NEW PAGE
You need to create a new page for your WP site. For this, go to Pages > Add new (full width pages look better). You may call this page something like SUBMIT YOUR POST.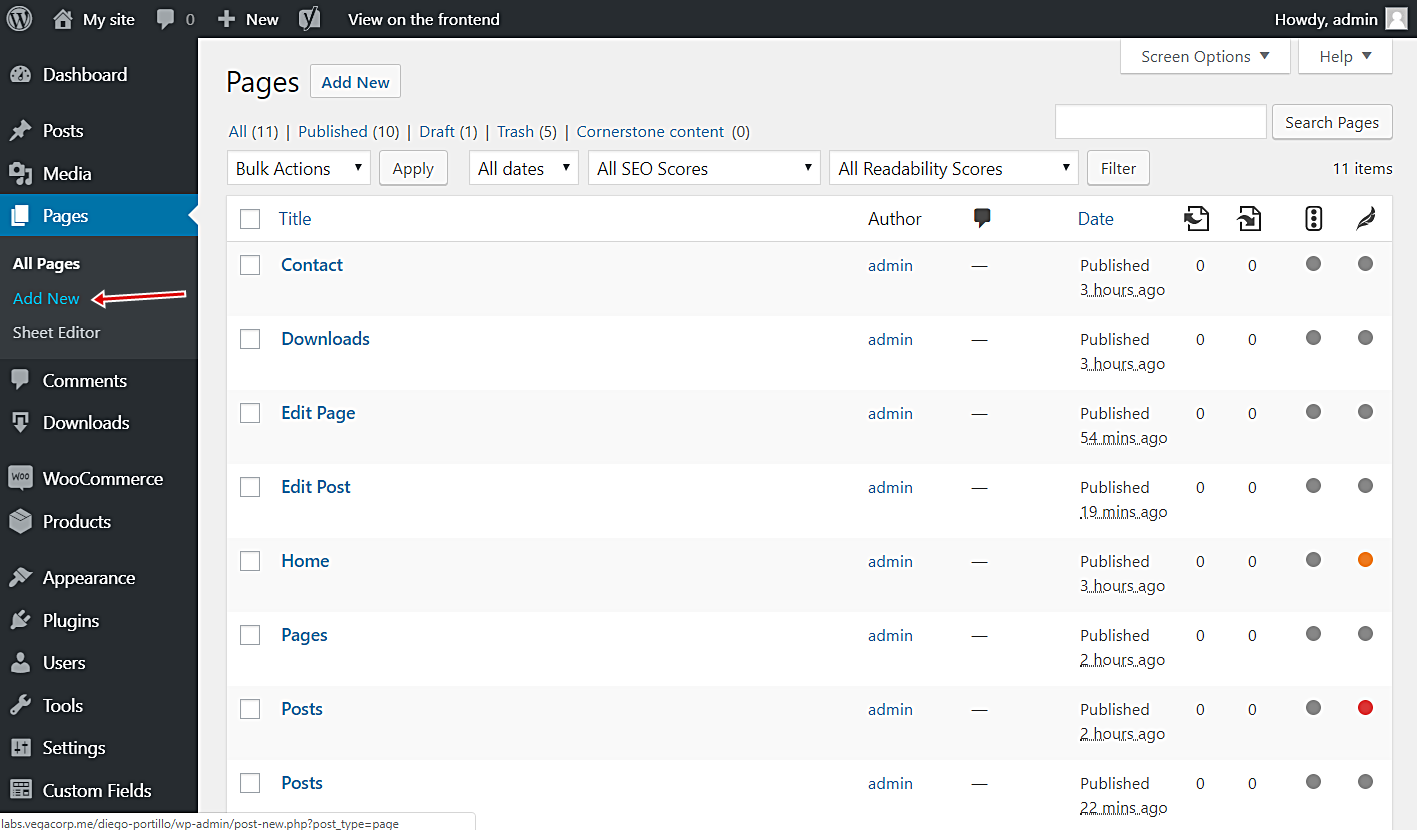 2- USE THIS SHORT CODE
Now you need to paste this short code in the page content area: [vg_display_admin_page page_url="XXXX"] Of course, you'll have to customize the XXXX part of that short code.
Also, remember to select Full Width for Page Builder in the Template field.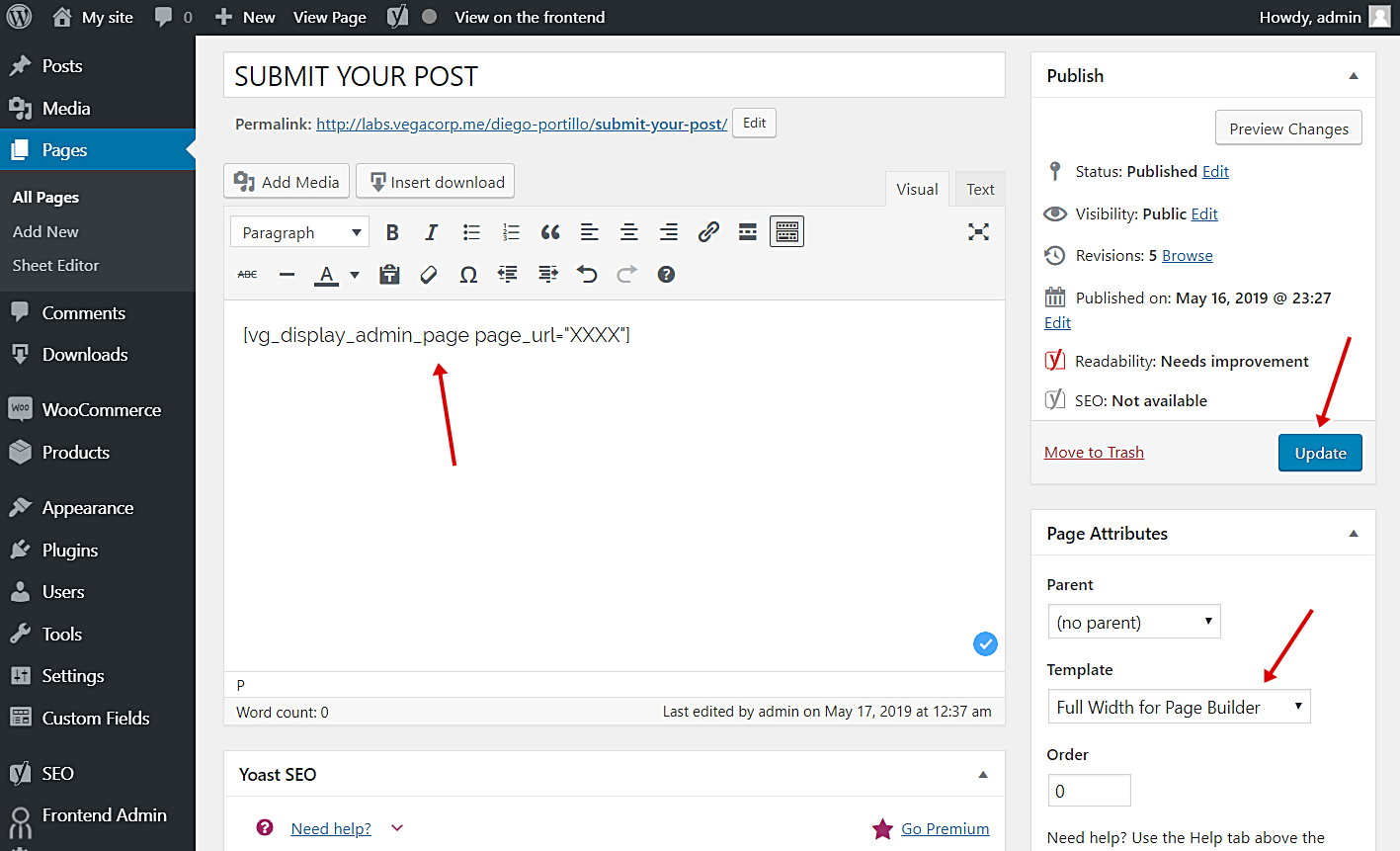 3- EDIT THE SHORT CODE URL
In another tab, go to Posts > All Posts > Add new and just copy the URL. For example, in our case, that URL would be https://wpfrontendadmin.com/wp-admin/post-new.php. Once you've copied the URL, go paste it instead of the XXXX part in the short code.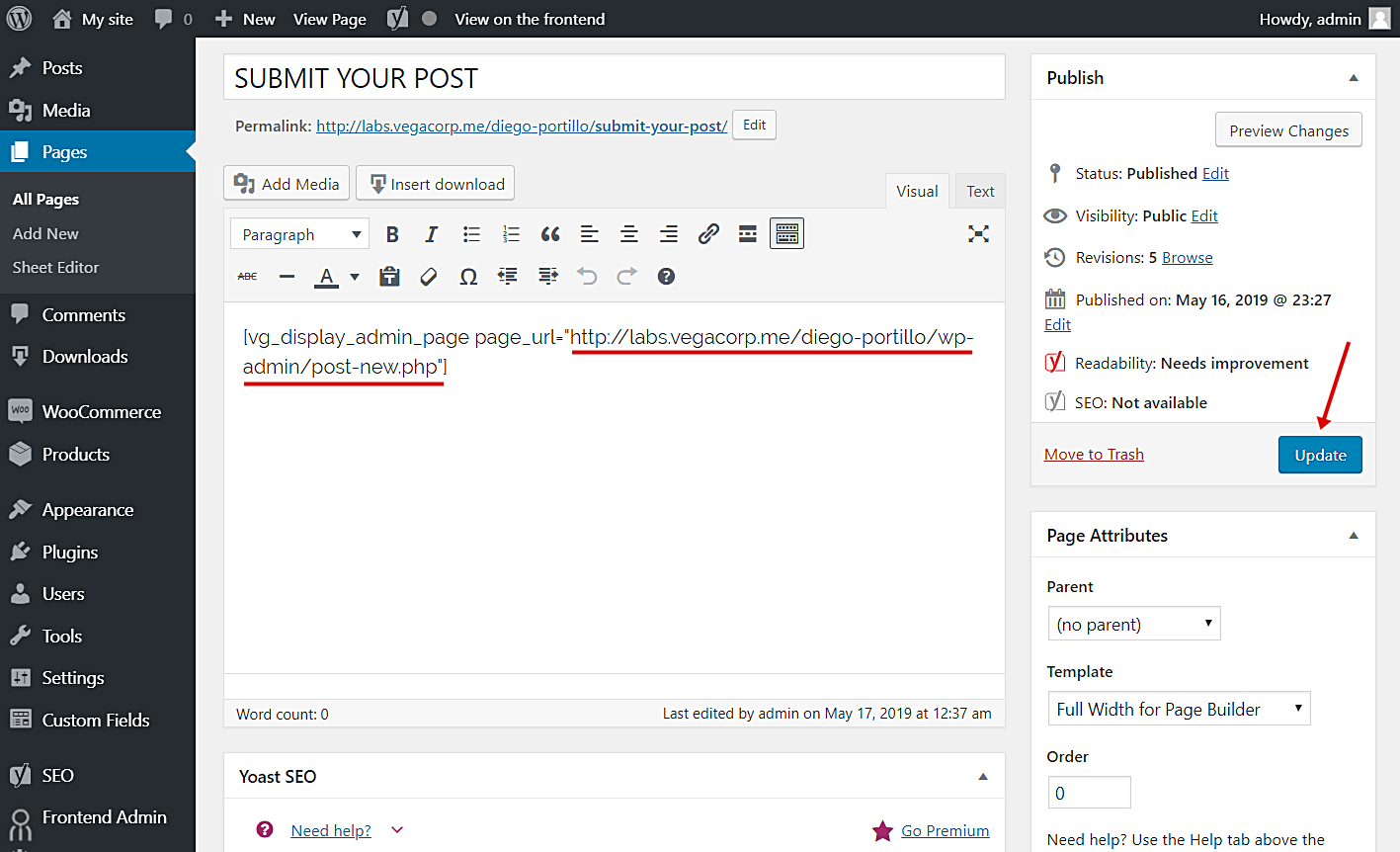 Finally, just Publish the page you've created.
Now your users will be able to submit posts. They will see something like this where they can write their posts: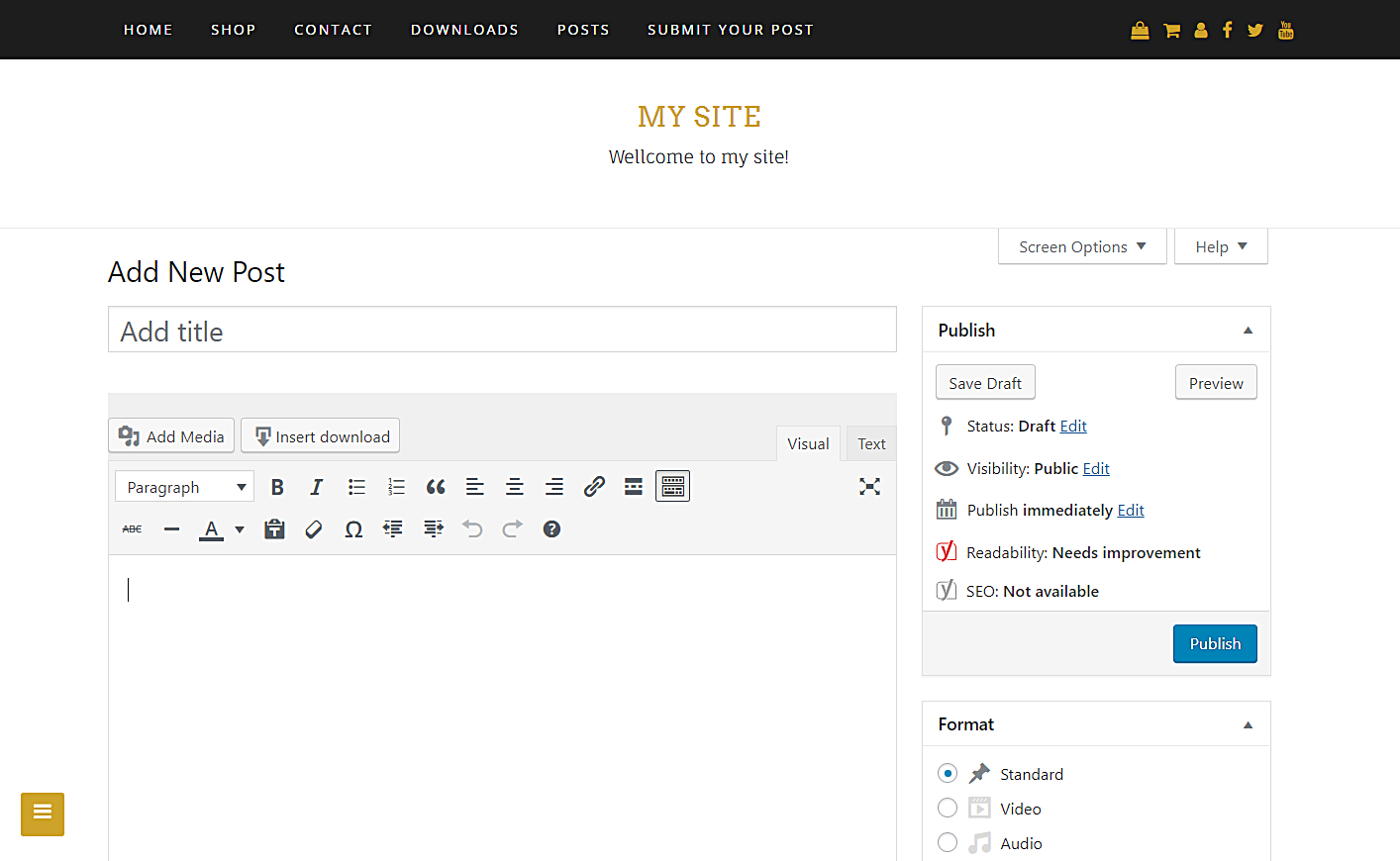 Did you see how easy it is to allow post submission with this plugin?
It's really simple and it only takes some minutes. Now you're ready to start getting posts from your users.
Try plugin for free
You can try the premium plugin on your website for free for 7 days.
---